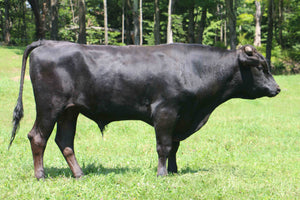 Bull Semen
Vermont Wagyu bulls are 100% Full Blood Wagyu, DNA certified by the American Wagyu Association. Our bull selection team combines the genetic research experience of a physician and a talented "hands on" veterinarian.
BUY BULL SEMEN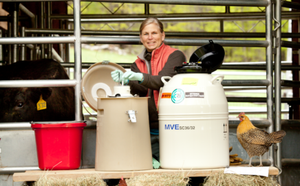 Embryos
Vermont Wagyu embryos are some of the best genetically engineered in the country. We strive to produce a new generation of outstanding Full Blood Wagyu calves, exceeding the performance of the previous generation.
BUY EMBRYOS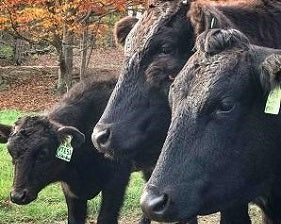 Livestock
At Vermont Wagyu we offer 100% Registered Full Blood Wagyu bred cows and heifers for sale. Improving our breed stock from generation to generation, we aim to better the growth, marbling, and milk traits within our herd.
BUY COWS & HEIFERS
OUR BREED PLAN
We balance the four ancestral lines of Black Wagyu:
Tajira/Tajima – known for their marbling
Shigenami – known for their larger frame and good nature
Tottori/Kedaka – known for their larger frame and good nature
Fujiyoshi – known for improved milk and larger frame
LEARN MORE